Implementing a New Work Model
State Fund, the leading provider of workers' compensation insurance in California, has played a vital role in the state's economy for over a century. With a strong presence throughout the region, they are consistently in need of on-site and on-demand moving services to accommodate their fluctuating workplace. This year proved no different.

As with many businesses, State Fund was experiencing a sea change. Many of their teams continued to work remotely after the thick of the pandemic. To better align with their employees' office needs, they took inventory of their spaces, analyzed their needs, and implemented a new work model strategy. As a result, State Fund decided to close one of their Monterey Park buildings so they could repurpose four floors of furniture. As a longstanding, trusted partner who regularly oversees their moves, adds, and changes, State Fund turned to Unisource Solutions to assist with their facility request.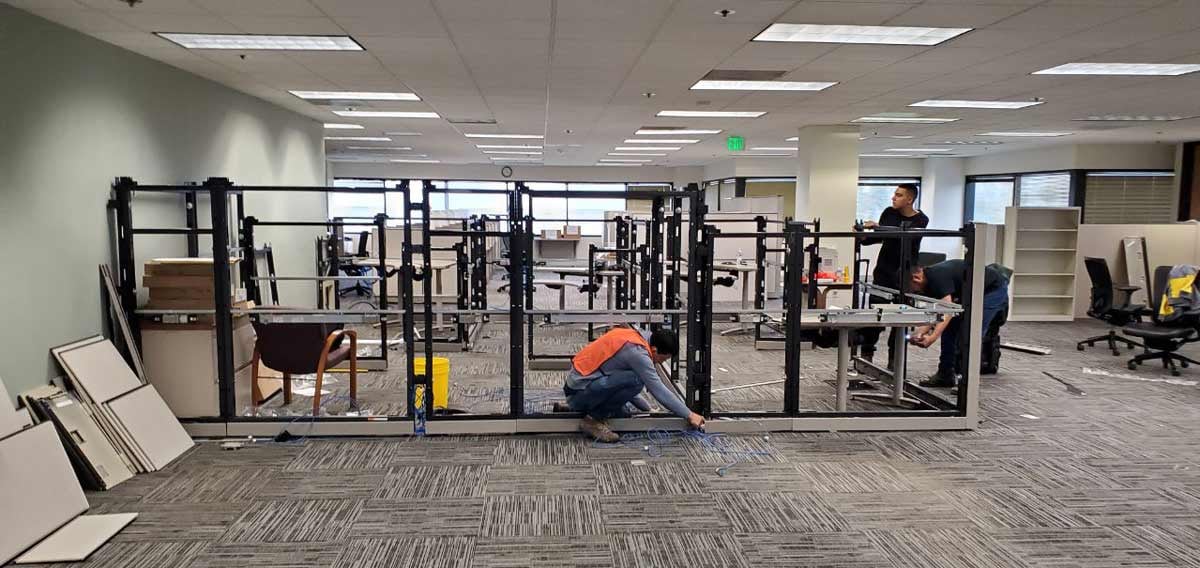 Priority on Recycle, Reuse, and Sustainable Deconstruction
The goal was twofold. The first focused on re-homing items —reusing office furniture and equipment in other locations, and recycling or donating unneeded items to a third party. This required disassembling, inventorying, and transporting items to various locations in Glendale, Santa Ana, Fresno, Riverside, and Sacramento, as well as bringing copiers to State Fund's warehouse in Vacaville. The second concentrated on sustainably deconstructing pieces—dismantling items by their parts, such as metal and wood, not as inventory but as recyclable resources.
Not an Ordinary Assignment
Upon the start of the project, we quickly learned this was no ordinary assignment. Because of building restrictions, we could only offload product from 5 to 7 a.m. This meant reorganizing teams and coming up with a strict schedule to optimize building access. We also increased our trucking fleet so we could move out as many boxes and furniture as possible. In the morning, with boxes, tables, and chairs stacked high, we swiftly packed up the trucks. Afterward, our team continued teardown, strategically placing items near the cargo dock so that at 5 a.m. the next morning, we could immediately start loading the trucks. Rather than the normal assembly line of breakdown, pack, load, and go, we adjusted our workflow so we could remove all product within the narrow window.
To further complicate logistics, there were no dumpsters on-site, forcing us to move out debris alongside reusable furniture and equipment. We were also faced with some special requests, like moving massage chairs, lounge set-ups, and media centers, which required expert handling and care.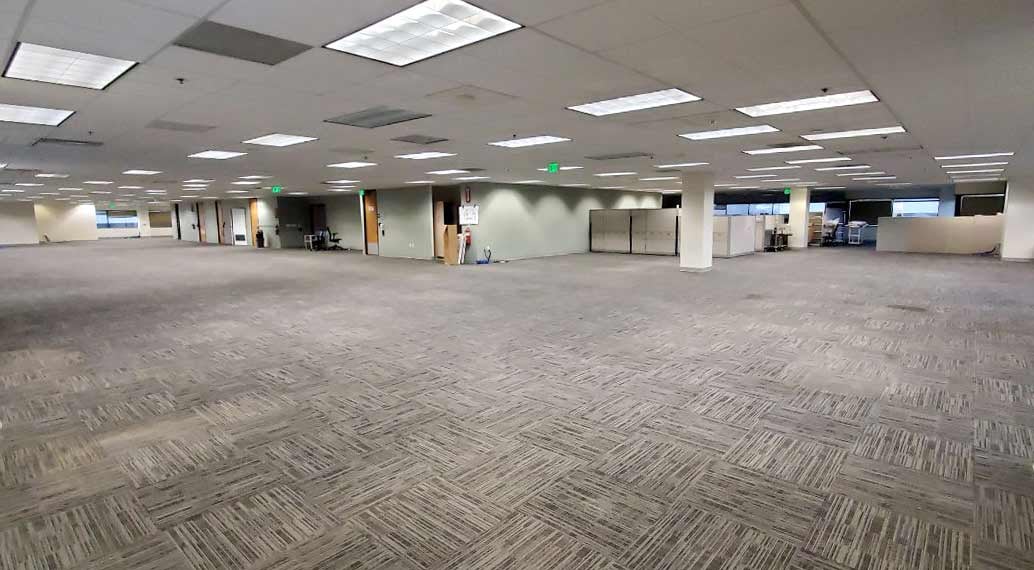 Streamlined Process
To streamline operations and ensure nothing was misplaced, we organized the project in three phases and used our advanced, digital inventory management system to log and track items in real-time. Moreover, to ensure efficiency, we subcontracted part of the job to Skilled Installations who took some of the product to Sacramento for re-use. During the first phase, we tore down and packed up 14 private offices, as well as specialty-care items. In the second phase, we broke down three private offices, 102 training tables, one desk bike, one treadmill desk, and some miscellaneous items. For the last phase, we packed up five private offices and 116 task chairs. This sectioning-off of spaces allowed us to judiciously load trucks going to the various locations.
On-Time and Budget-Minded Success
Through dedicated teamwork and systematic planning, we were able to complete the project in under three months. Not only did we manage State Fund costs and assets, but we also paved way for their Herman Miller suite of products to have a second life while diverting several tons of waste from the landfill.