A California Community's Only Emergency Room Gets a Much Needed Expansion
Sutter Roseville Medical Center is the only healthcare facility in Placer County to provide emergency services to the community. By 2019, it was already clear that the facility needed more space to provide high level care to its patients. The facility decided to add a new three-story building to augment its existing emergency department, but that construction project would mean significant logistical coordination.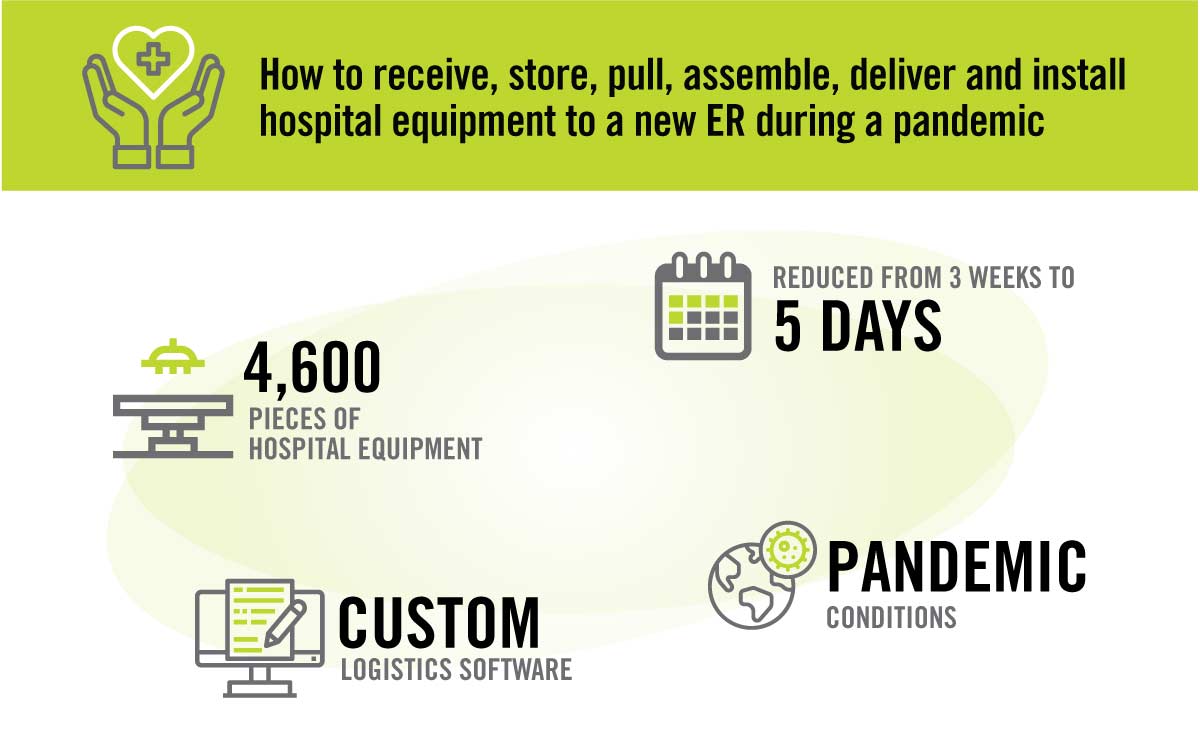 Sutter contacted Unisource Solutions' healthcare environments team in early 2020, in need of a strategic services partner to coordinate the purchase, delivery, assembly, and storage furniture and medical equipment that was destined for their expanding emergency services department.
Working in a healthcare environment presents unique challenges at any time. As the only emergency department in Placer County, there was no way for the facility to close to allow new equipment to be assembled and delivered. The Unisource Solutions team had to find a way to solve their unique problem: how to execute an efficient expansion while minimizing risk of any downtime for hospital facilities or chance of outside contamination of equipment.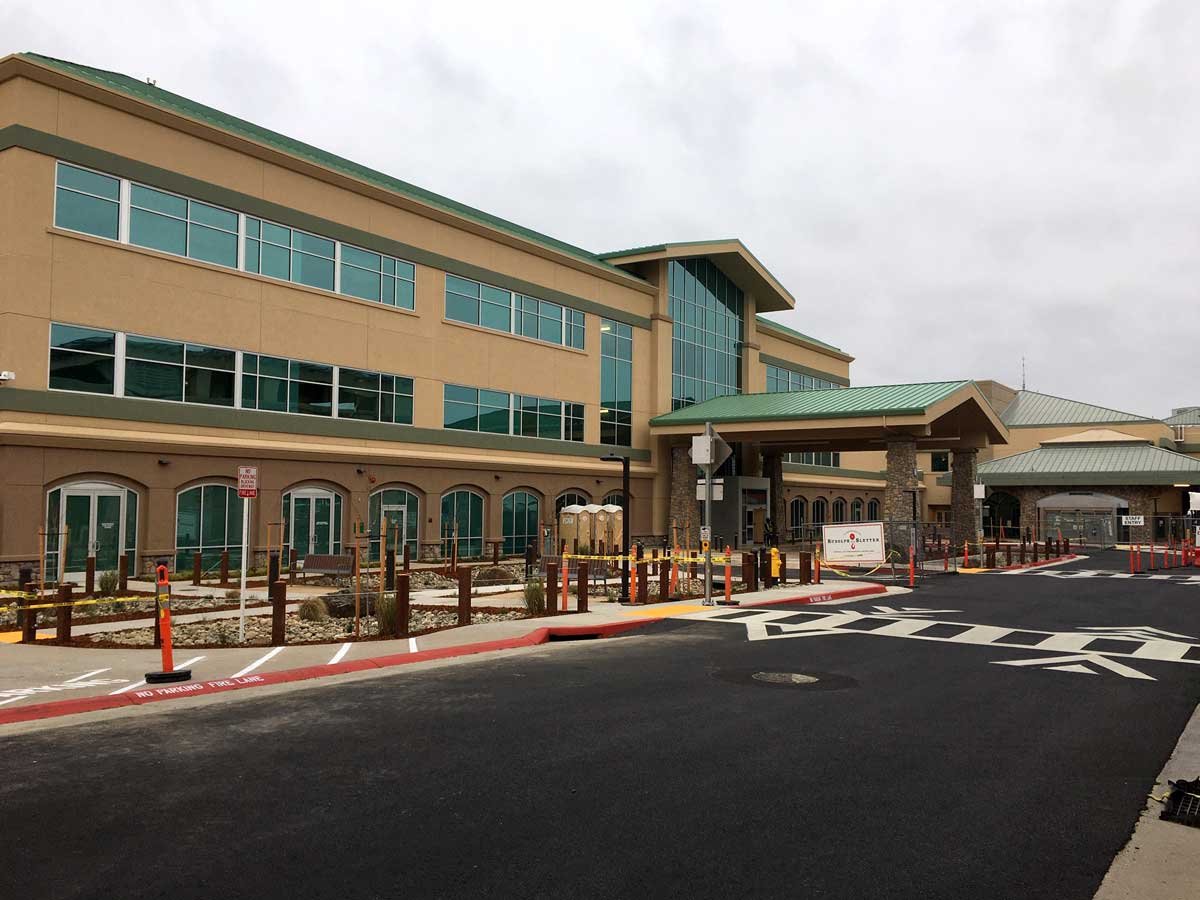 Receiving, Storing, Assembling and Delivery of Critical Medical Equipment
Since construction projects often need to accommodate changing timelines, Sutter needed help ensuring that the equipment they would need to open their expanded emergency department would be ready to go on day one. Unisource Solutions was able to accelerate a typical logistical timeline and find, lease and set up a warehouse just minutes from the hospital location in under three months. From there came the challenge of making sure the equipment coming to the warehouse would be properly sorted from the outset.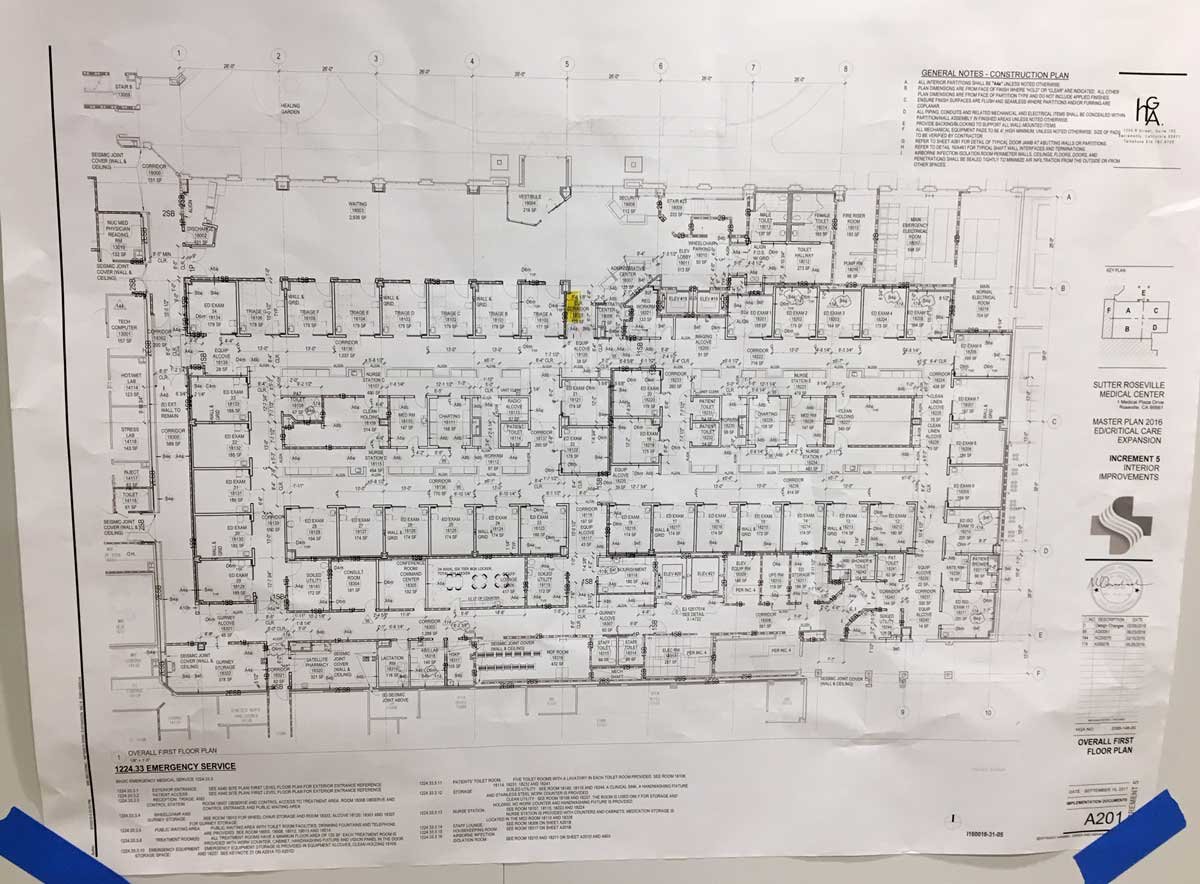 Reconfiguring Proprietary Technology for a Unique Use Case
Unisource Solutions enlisted seasoned Project Manager Alex Fernandez as project lead in Roseville. With the help of an in-house IT guru, who flew up from Southern California to set everything up, the Unisource crew was able to adapt its proprietary software for tracking and storing more than 4600 pieces of medical equipment. Unisource Solutions was able to leverage its software to provide an online inventory that could be used to track each piece of equipment as it was delivered to the warehouse, choose which future hospital rooms' equipment was stored where, and ensure that all equipment was loaded and delivered to the new facility in the correct order.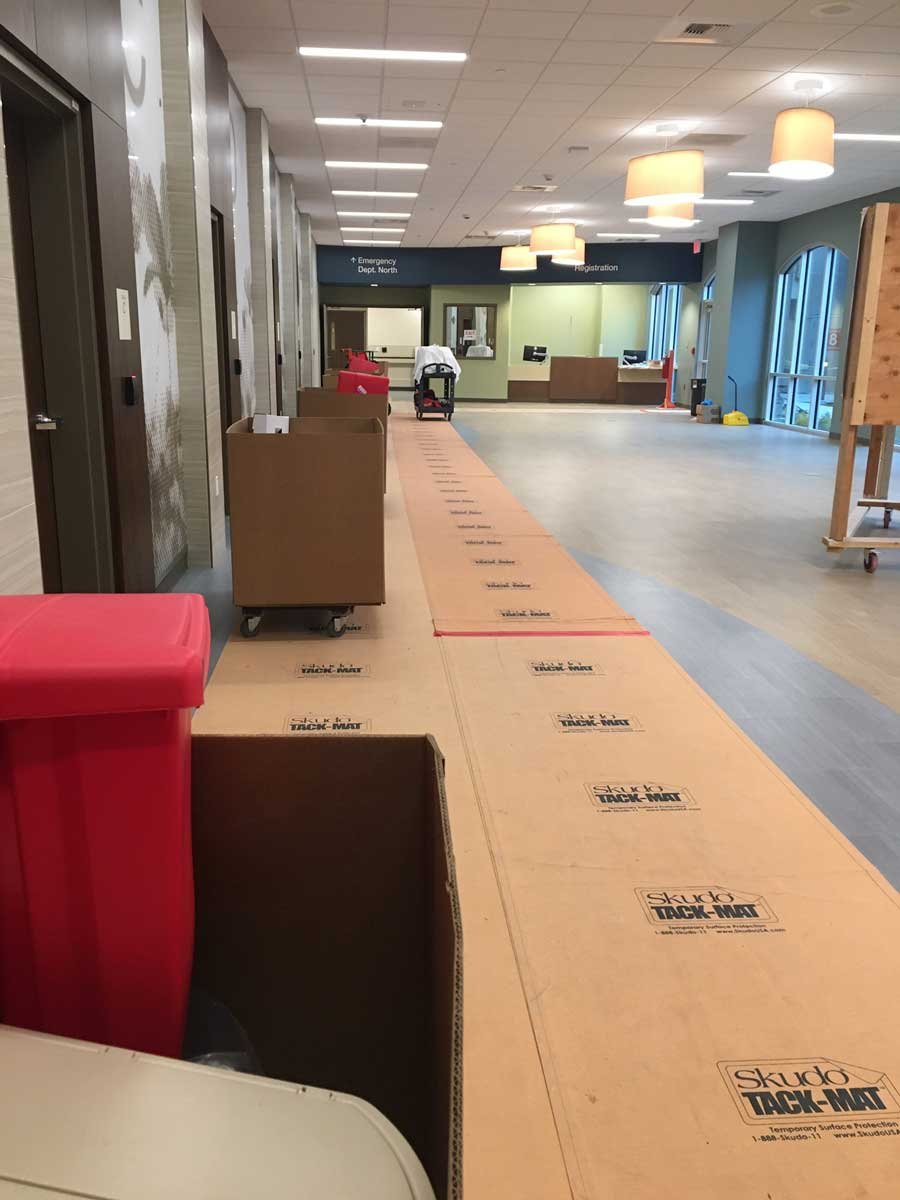 A Global Pandemic Puts Timeline on Fast Forward
No one could have predicted that an international health crisis would hit in the midst of the Sutter expansion project. Rather than allow the challenge of new pandemic guidelines to slow down the project, Unisource was able to ramp up the project timeline to get the new facility in working order as quickly as possible. Creative solutions were necessary at every turn, including conducting warehouse walkthroughs via FaceTime to adhere to social distancing and accelerating a three-week delivery plan to work in just five days.
Originally the plan had been to put the finishing touches on the project by September, but Unisource Solutions was able to run extra shifts with an expanded crew in order to finish the entire equipment delivery in April. As the pandemic was worsening and services were more necessary than ever, the new emergency department at Sutter Roseville Medical Center was able to open.
An Expanded Facility Can Better Serve the Roseville Community
Today, thanks to the hard work of the team at Unisource Solutions, as well as the frontline workers at Sutter Roseville Medical Center, the community emergency department is able to serve twice the number of patients. It was the adaptability and willingness to push the limits of what was initially thought possible that allowed Unisource to complete this project way ahead of schedule and ensure a smooth transition for the providers at the hospital as well as the patients.
---
Let's Get Started