Lending a Helping Hand to Harbor–UCLA Medical Center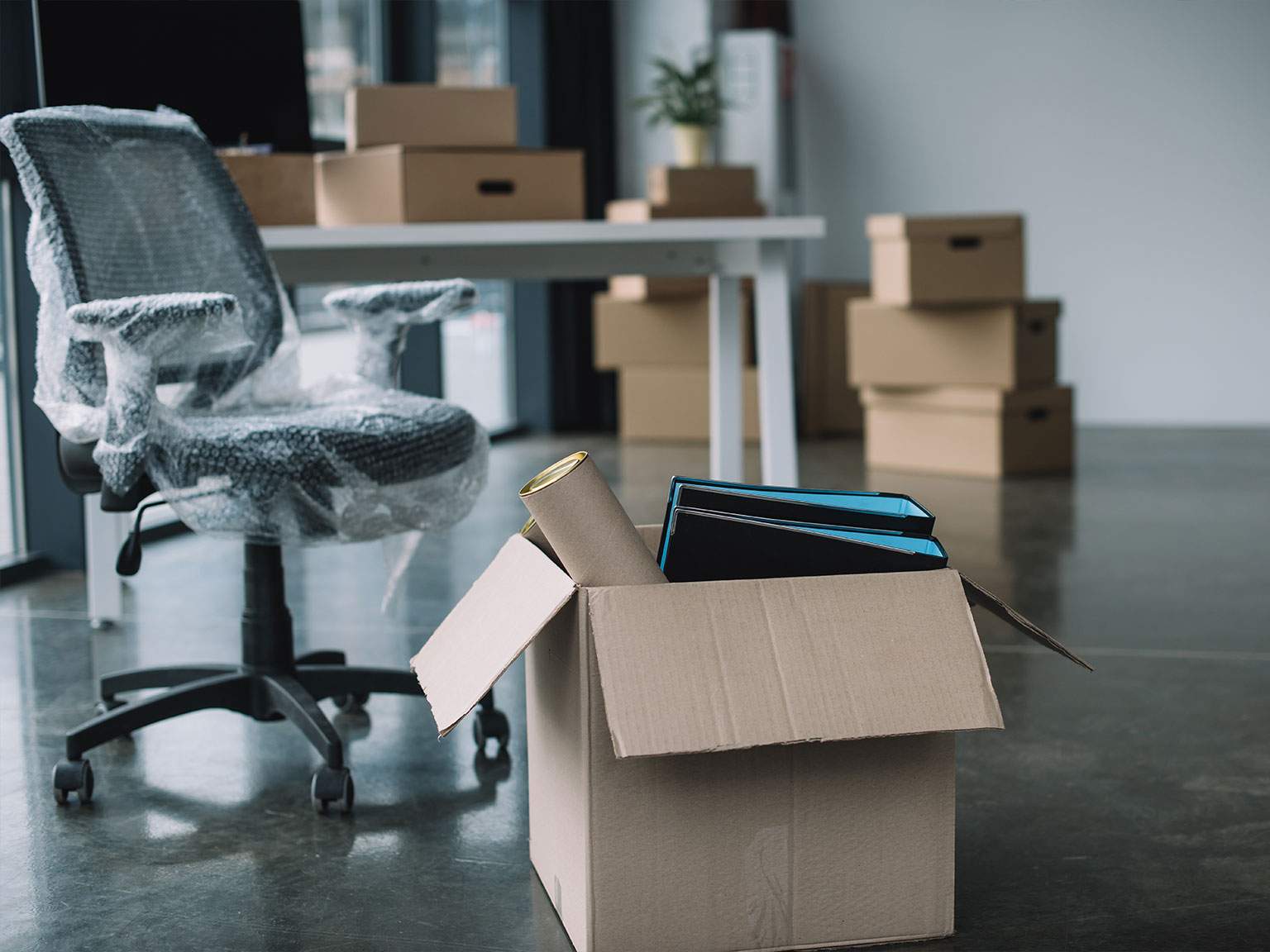 Harbor–UCLA Medical Center, a county-run public teaching hospital and trauma center located in Torrance, California, is currently undergoing a multi-year upgrade and expansion project. The new facilities will consolidate the patient experience and give staff and caregivers a workplace of team-based spaces focused on collaboration and the delivery of high-quality healthcare.
To make way for demolition and construction, Unisource Solutions was tapped to relocate workspaces and teams into a temporary building. Focused on employee comfort and well-being, the goal was to create an inspiring, high-functioning, low-environmental impact workplace until the campus remake is completed.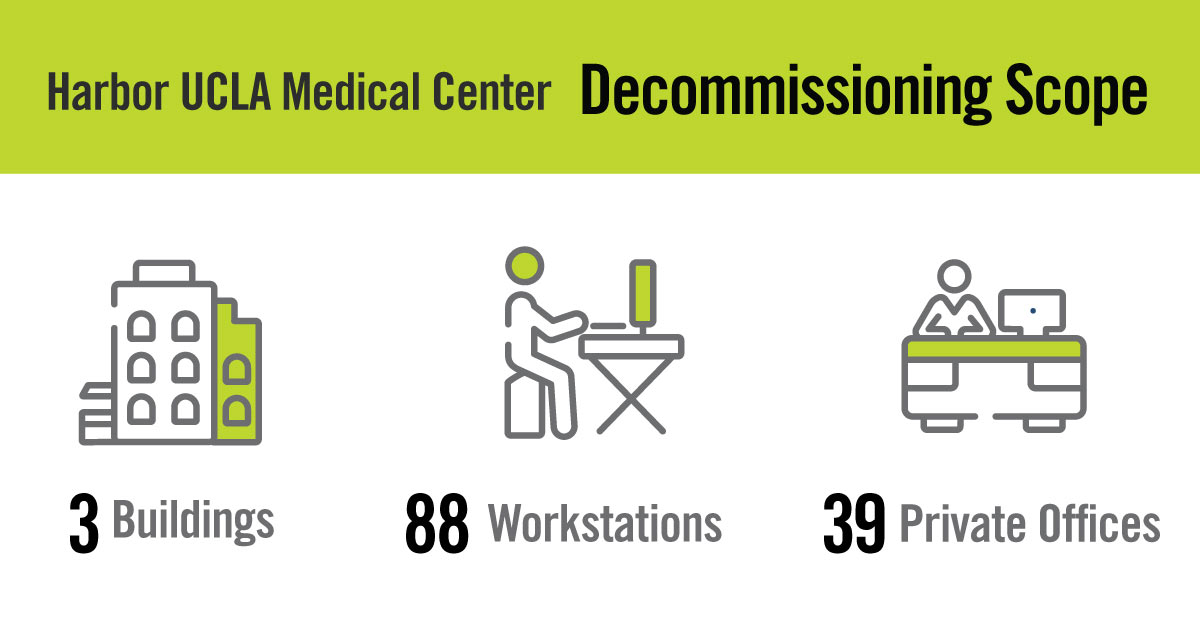 Tasked with decommissioning 3 buildings, and restacking 88 workstations and 39 private offices, we were challenged to come up with a strategic plan to re-use the Center's existing furniture systems. This entailed creating a comprehensive inventory list and thinking about how each piece would work in the temporary space to meet employee demands.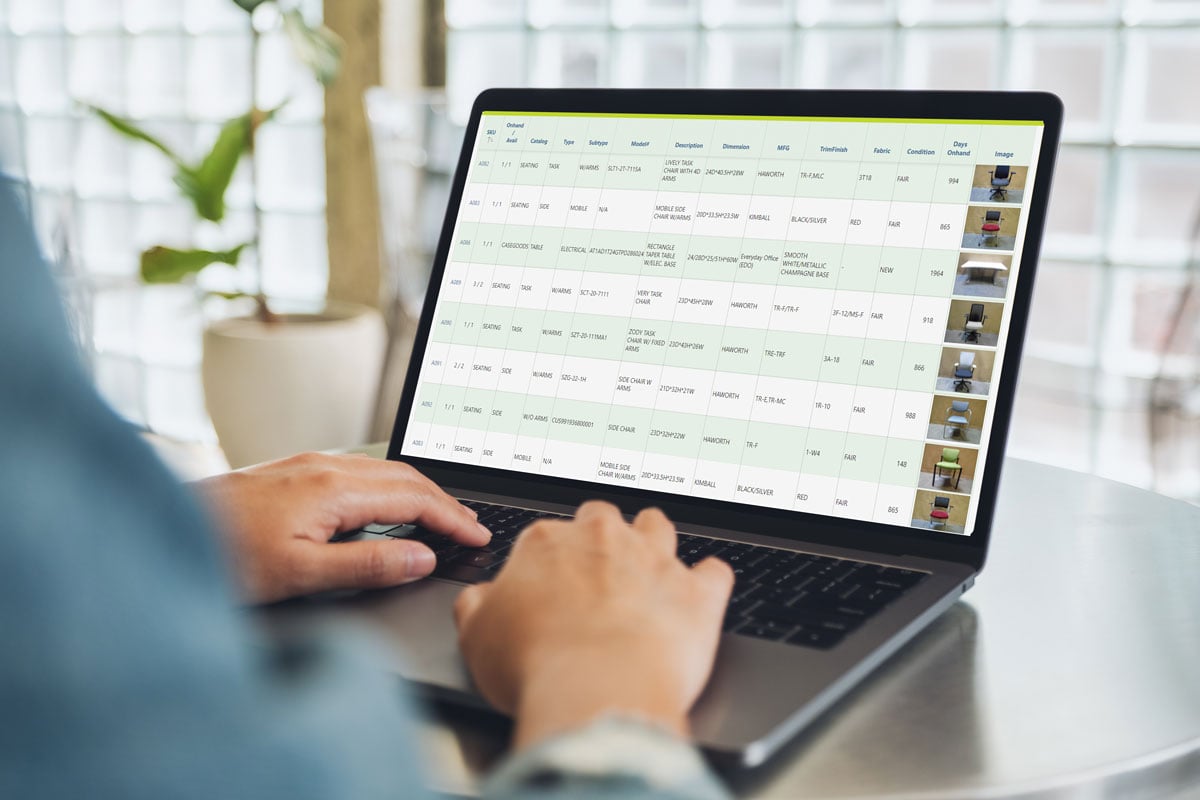 To ease the transition from old to new, we scheduled the decommissioning and recommissioning in phases, and executed an orderly approach to streamline schedules. For each building, we inventoried products and uploaded specs into our inventory management software. Through the program, we were able to efficiently document items and provide real-time data to the project team and client.
Next, we devised a comprehensive seating plan and designed and re-assembled the workstations based on the layout. Workstations consist of L-shaped desks with under-desk and overhead storage. Paneled partition walls provide privacy and acoustic buffers. A variety of natural colored finishes, including light and cherry-stained wood, beige, gray, and black, add personality, showcasing that re-use can be beautiful.
Once the furniture systems were ready, our team expertly installed the items, taking special care to make sure employees had the same space they did in their previous location. Faced with a fast-tracked timeline, we assembled a qualified team who was able to break down each building and build out the corresponding replicated spaces in 2-3 weeks.
Committed to workplace excellence, client satisfaction, and sustainable solutions, we were able to design a space that worked with the existing product while making employee comfort a priority. With patient care a critical component of society, and Harbor-UCLA Medical Center a vital organization to the community, we are thrilled to be part of the project.
---
Let's Get Started