Ergonomics and Collaboration Power Electro Rent's New American Headquarters
When Electro Rent, the world's largest test equipment services company, moved its American headquarters to West Hills, California, they sought a progressive workspace that would allow for collaboration while offering employees the ability to optimize their comfort and utility within their own individual spaces.
The new office is located in a 10-building campus-style setting on 80 acres. This inviting new space is filled with indoor and outdoor collaborative spaces in addition to onsite conference services.
Comprehensive Office Furniture Strategy
Designed by integrated design firm, DLR Group, Unisource Solutions was brought on to provide a comprehensive furniture strategy focused on all the ergonomics an employee needs to complete work in a healthy and productive environment. Working within a natural color palette, our team sourced a series of sit-stand and adjustable height desks, ergonomic task chairs, and moveable monitor arms, enabling employees to personalize their work stations to best fit their needs.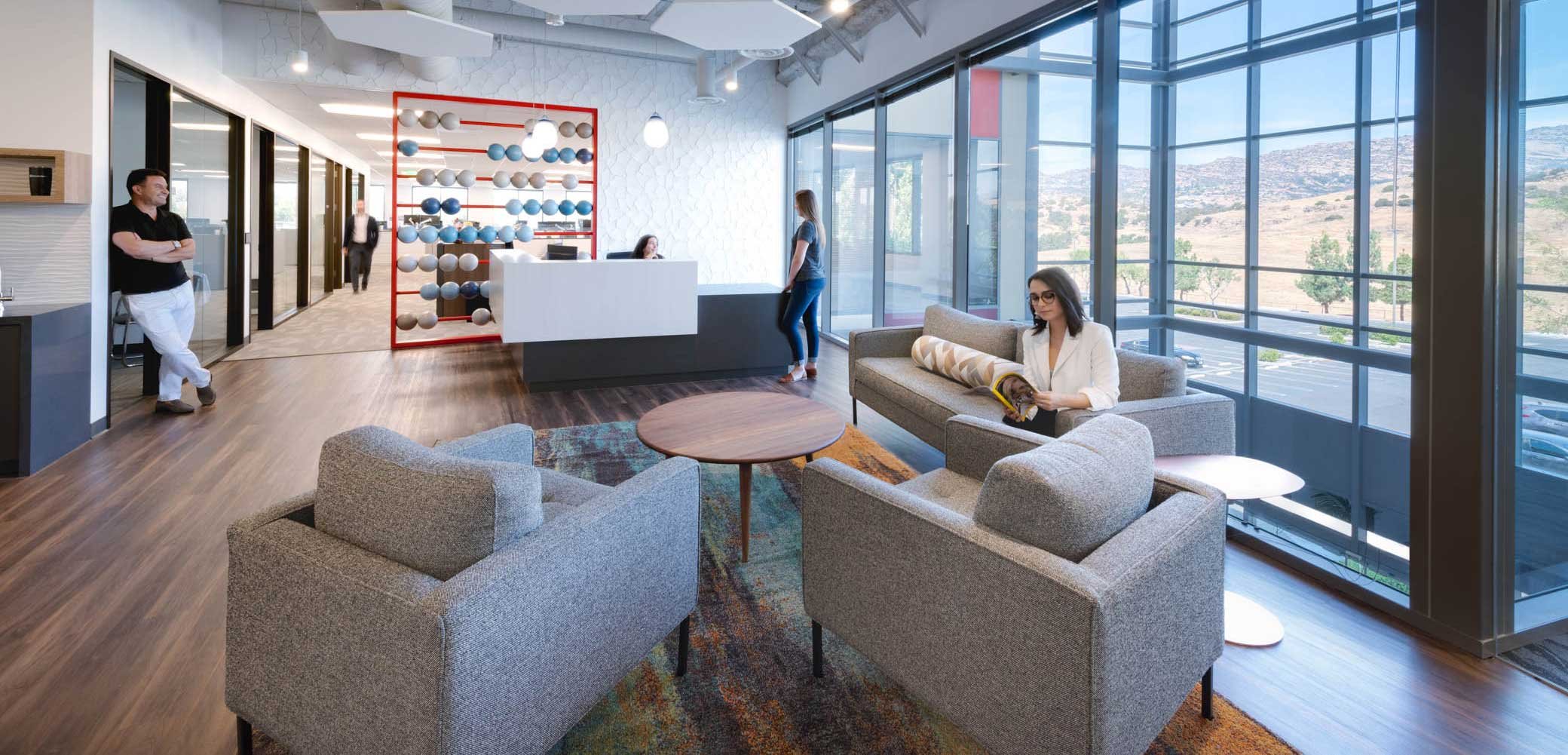 In addition to maintaining the many elements of a traditional office, we also focused special attention on the social areas in order to enhance collaboration and provide zones for employees to decompress. Making sure that these spaces would work for different user groups, we infused a classic look in the reception area and sourced more modern silhouettes throughout the interiors. Guests enter the office through a lobby that feels like a living room. A tailored couch in heather grey pairs with a set of matching arm chairs and complementary ancillary tables, for a warm welcome. Outside the conference room, a less formal arrangement with plush chairs and bench seating creates a cohesive look.
Free Download
The Agile Office Transformation Handbook — Best Practices for Transitioning Into a Balanced Workplace
For the collaborative spaces that are used for both social gatherings and work, faceted cube chairs are arranged amongst diamond-cut high-back chairs, providing optimal flexibility. Adjacent to the huddle rooms, we created a flexible working environment resemblant of coffee shop seating, offering employees a choice of table or bar seating.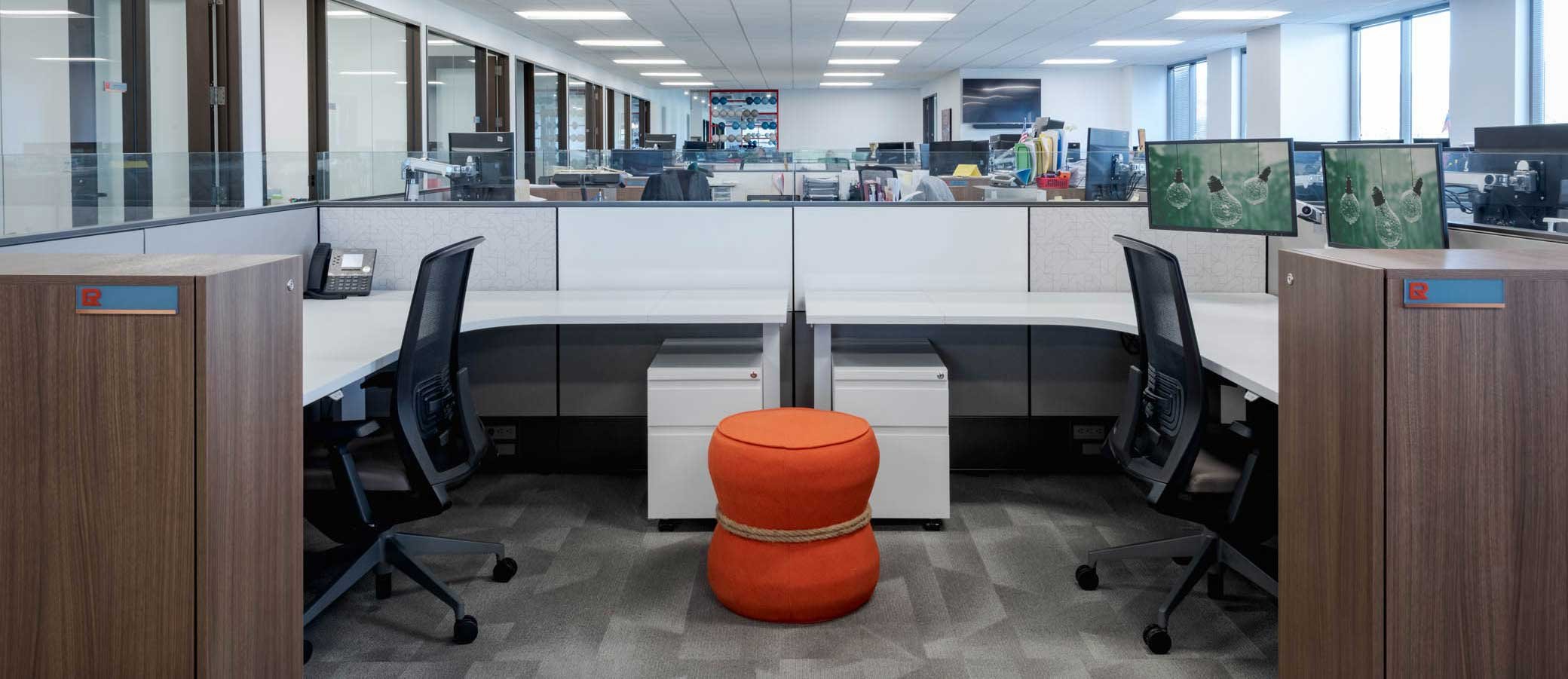 Collaboration and Teamwork Deliver Results
Our team worked under tight deadlines and with various trades to coordinate the furniture installation with no delays. Although a fast-tracked project, our team was able to deploy a furniture program that not only serves the employees' ergonomic needs, but also meets the office aesthetics, furthering Electro Rent as an industry-leader.
---
Let's Get Started