Helping AT&T Maximize ROI and Meet Community Goals Through Decommissioning Efforts
AT&T, the world's largest telecommunications company, worked with Unisource Solutions to save costs and reduce its carbon impact by consolidating their Los Angeles operations. Focused on operational efficiencies, while considering corporate social responsibility, the multinational conglomerate is giving up many of its commercially leased office spaces and moving personnel into other centralized locations.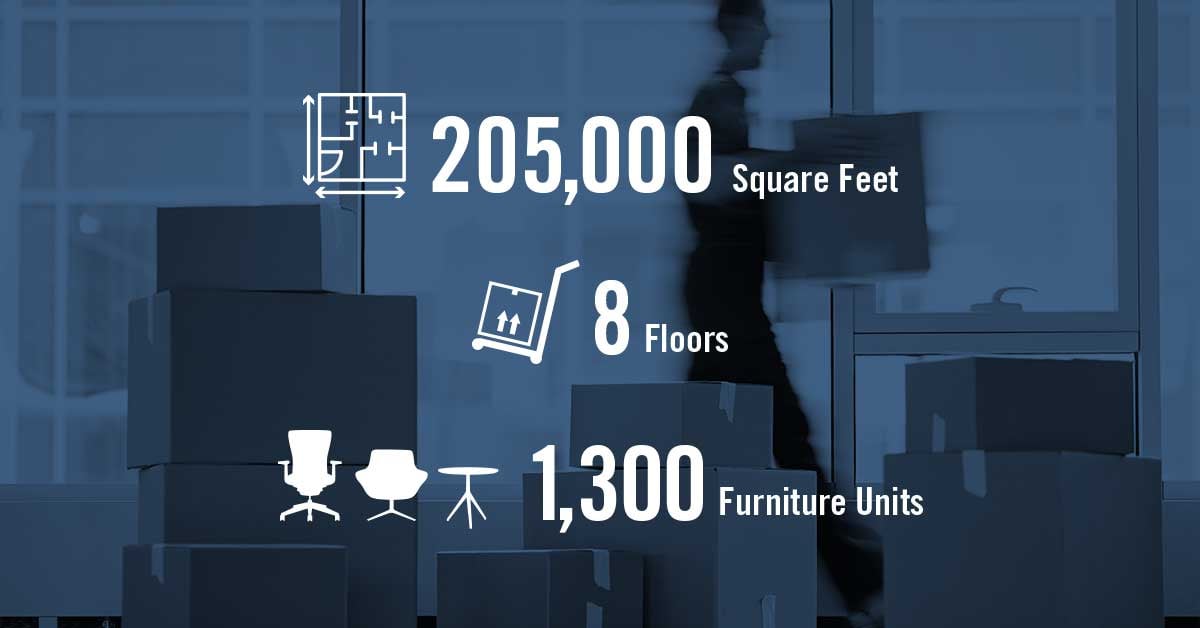 To separate their DirecTV division and streamline processes, AT&T tapped Unisource Solutions to decommission one of their El Segundo-leased buildings and re-stack their adjacent leased facilities at the campus. We were tasked to decommission eight floors, spanning almost 205,000 square feet, and accounting for more than 1,300 units of office and systems furniture.
As a leader in office relocation and logistics, we strategized and executed the entirety of the move management process. We assembled a transition team and devised a comprehensive decommissioning plan. Initially working within an accelerated timeline, our focus was to lock in dates to accomplish deadlines, allowing us to clear on average one floor per work-week.
"I am extremely grateful to have had Unisource Solutions on board to help AT&T consolidate the El Segundo campus operations. Joe Trainer and his team quickly, efficiently, and professionally oversaw all logistical moves for the decommissioning project. With little oversight, Joe and his team met all the tight deadlines throughout the project. Joe suggested donating the unwanted furniture to charity, which resulted in considerable cost savings. Joe and his team exceeded my expectations,"

— Nikki Etzel, Senior Manager Real Estate, AT&T Services, Inc.
Being mindful of AT&T's initial investment in the furniture, we collaborated with a liquidator to disassemble and remove all of the product that could not meet the needs of the new locations. The majority of the furniture was not easily reconfigurable, such as the clusters of workstations that were specified to be assembled together, not as stand-alone stations. We negotiated with the liquidator to remove all items at zero cost to AT&T.
To ensure the furniture was removed professionally and efficiently; internally, we assigned a dedicated team of two installers and a truck daily to manage the process and expedite the removal and transport of all items to be liquidated. The team's expertise and organization made the removal process seamless for significant cost savings.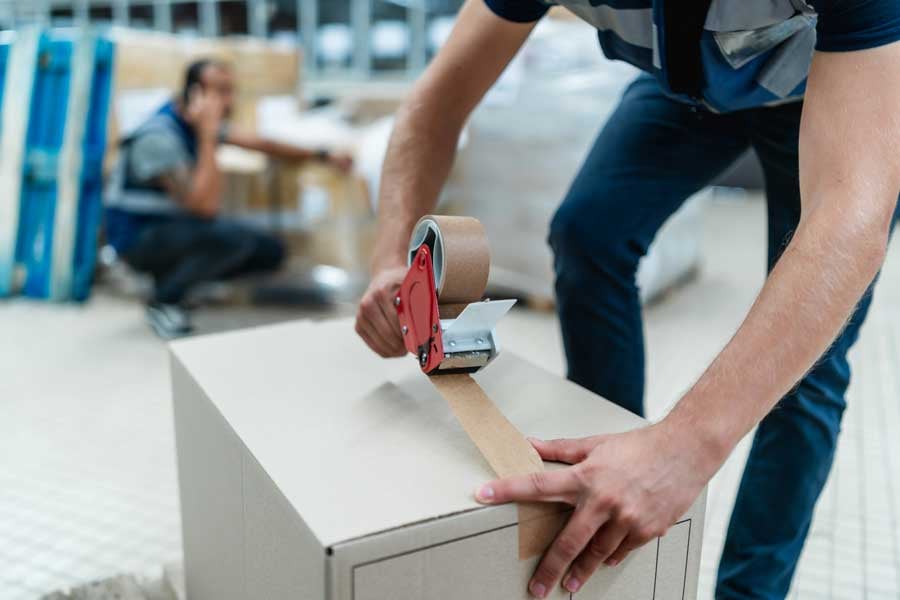 To help AT&T realize their community goals, all proceeds from the liquidation are being donated to G2 Organization, a California nonprofit dedicated to supporting and benefiting cancer patients. And to assist with AT&T's environmental goals, none of the furniture is being disposed of or recycled. Rather, the pieces will be repurposed for future workplaces to reduce overall embodied carbon and build-out costs.
For furniture that was needed elsewhere within the organization, Unisource Solutions led the re-stack efforts at those various locations. Committed to reducing workplace distraction, we were able to curb downtime by implementing a detailed space-planning and transition plan, setting up employee workstations efficiently and effectively. Through careful planning and documentation we were able to reuse many workstations, chairs and a variety of ancillary office items, such as tables and storage units, creating a refreshed, warm and inviting environment for AT&T employees.
Moreover, our team was also responsible for managing the disassembly and relocation of all workspace equipment, such as ergo components and tech hardware. We established a plan to deliver all excess equipment and non-furniture essentials to AT&T's MUC (Material Utilization Center) initially located in Commerce, Calif., now in Santa Fe Springs, which will eventually get repurposed at numerous locations within the organization.
Joe Trainer, Unisource Solutions Account Manager/Project Manager, handled all details of the project: initial job walk-through, quoting, planning, scheduling, and daily project management.
"This project was multifaceted with many moving parts and logistics to be managed effectively"

"Personal belongings and IT equipment were cleared out a week prior to the scheduled removal of the furniture for each floor. Our team drew from many years of experience to support AT&T staff with each step of the effort."

— Joe Trainer, Unisource Solutions Account Manager/Project Manager
Through dedication to organizational excellence we were able to get employees back to work on schedule, minimize AT&T's exposure to lost revenue, and avoid sending tons of product to the landfill, all while benefiting a local charity.
---
Let's Get Started